Keith Bowman, Principal/Creative
Flat Iron Building
20 Battery Park Avenue
Suite 804
Asheville, NC 28801

828.230.6612 P
1.817.977.6081 F

Client Login


Flat Iron Building - Asheville, NC
c.1920s

Primarily serving the WNC region:
Asheville
Black Mountain
Brevard
Cherokee
Hendersonville
Sylva
Waynesville


Proudly serving the following:
Greenville (SC)
Charleston (SC)
Johnson City (TN)
Knoxville
Chattanooga
Augusta (GA)
San Francisco
Asheville Web Design & Graphic Design
Firefly Design Studio is an Asheville, NC web design and graphic design studio. Building web sites that build relationships. Connecting people, ideas, and technology. Creating innovative marketing solutions that get results.
Visual appeal. Clear, consistent communication.
Your web site is a reflection of your company or organization. A high quality, professional web site will increase product credibility, improve overall brand perception, and make it easier for your customers to do business with you.
Firefly Design does not create a one-size-fits-all product. Regardless of size and scope, all projects present unique challenges. We pride ourselves in finding the best and most efficient solutions to those challenges.
We can build your site from scratch, redesign your existing site, or manage a third-party system, to give you more time to do what you do best. We can work within your schedule and budgetary constraints. We can complete entire projects alone or work closely with your IT or marketing professionals and any other consultants.
At Firefly Design, functionality, navigation, and visual design work together to provide the best experience for your customers.
High quality service. Full accountability.
Firefly Design, offering high quality web design, full accountability, and maximum accessibility to our clients. With over 10 years experience in web design, development, and marketing solutions, Firefly is located in beautiful downtown Asheville, North Carolina. For your convenience, we offer free initial consultations. Walk-ins are welcome.
Firefly Design provides the following services:
Also offering traditional graphic design services, including:
Direct Mail
Signage
Billboards
Copywriting/Editing
Marketing Consultation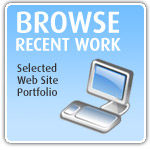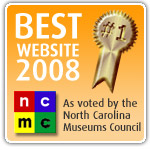 Things We Care About
(nice web sites as well!)
2MileChallenge.com
40% of urban travel is less than 2 miles. Try a bike.
RefillNotLandfill.org
The convenience of bottled water is quickly becoming outweighed by its negative impact.
BringYourOwn.org
Plastic waste never dies, it simply floats away.
iWillEvolve.org
Hybrids don't just conserve energy, they produce it!
BanThePhoneBook.org
Phonebooks are extremely wasteful and cost us $17m annually to recycle!
CatalogChoice.org
Eliminate unwanted catalogs and simplify your life.
41Pounds.org
Help stop junk mail and protect the environment.
OneBillionBulbs.com
Replacing standard light bulbs with energy-efficient compact fluorescent light bulbs (CFL), will save money and help the environment.